Complete SaaS solution
We don't just offer a solution to reward your partners. We deliver a complete platform which will help increase loyalty, retention, motivation and also can become an information hub for your partners, clients or employees.
Rewardiful your partners

Quickly and securely create an incentive or rewards campaign for your partners.

Rewardiful your customers

Existing customers are much more valuable to your business than new ones.

Rewardiful your point of sales

Don't think about your target market only as your end customer.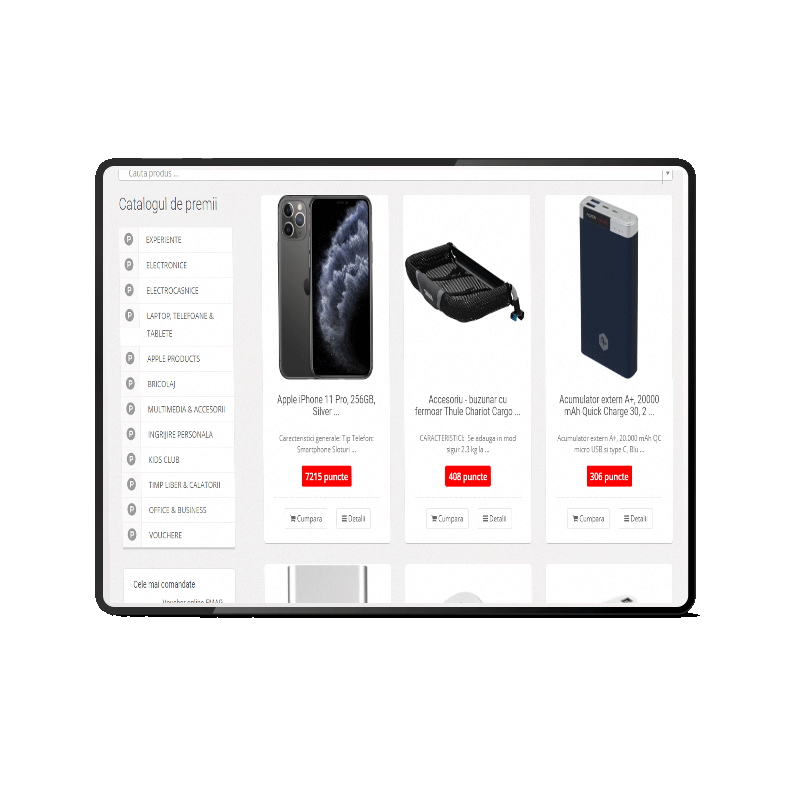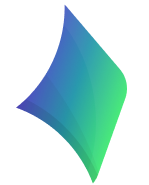 Add-ons
Increase your customer engagements with the Rewardiful add-ons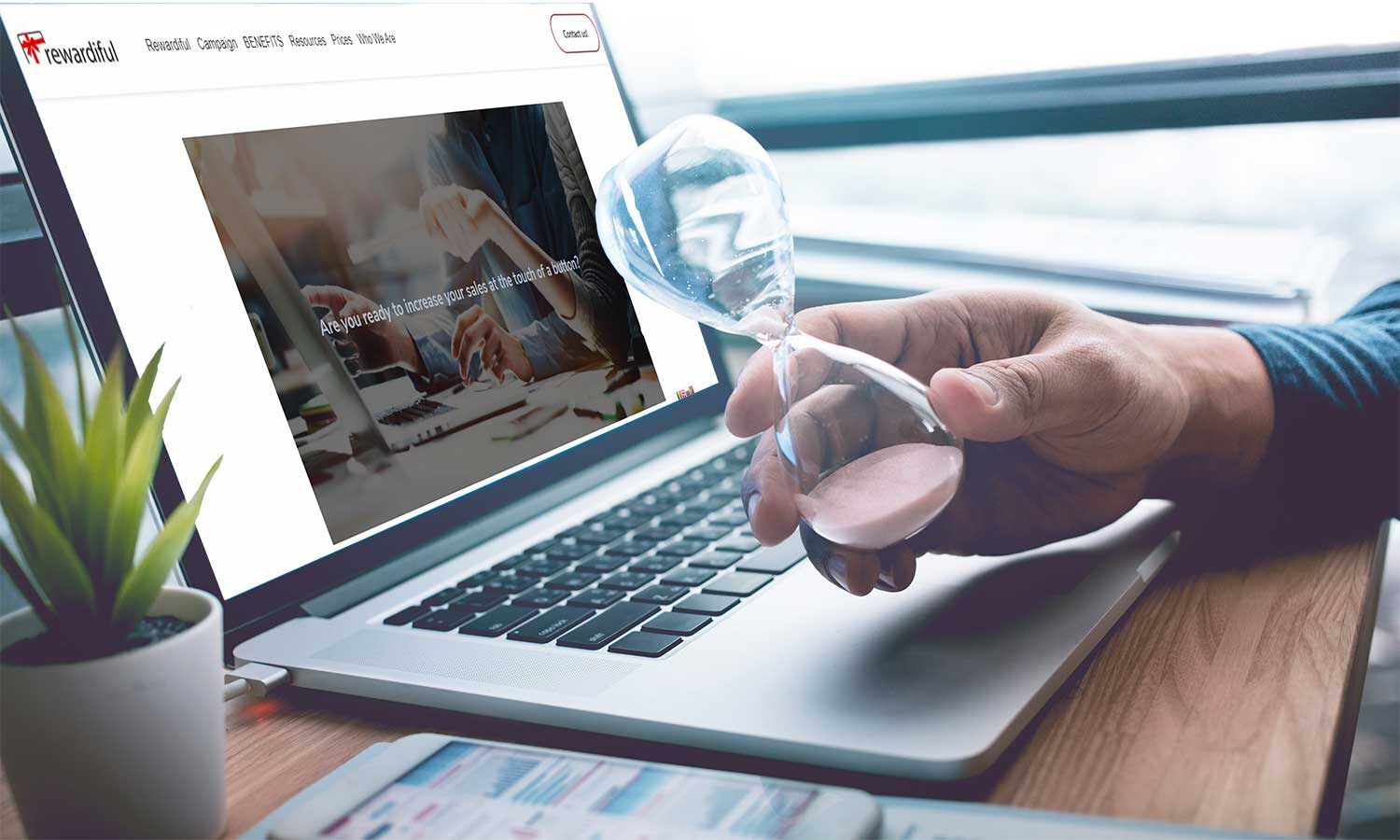 One Magic Button
Set your goals and track progress
Rewardiful.com is a multi-award winning SaaS solution that comes to the aid of active companies in a constantly and rapidly changing market and offers them a valuable competitive advantage, namely Time to Market.
Your campaigns are live in a maximum of 24 hours. Starting with the layout and uploading the customer base, setting up the mechanics, the awards catalog and the logistics, the whole implementation process is fast and fluid.
Contact us for a demo
SaaS application made easy
User-friendly design, intuitive and easy to access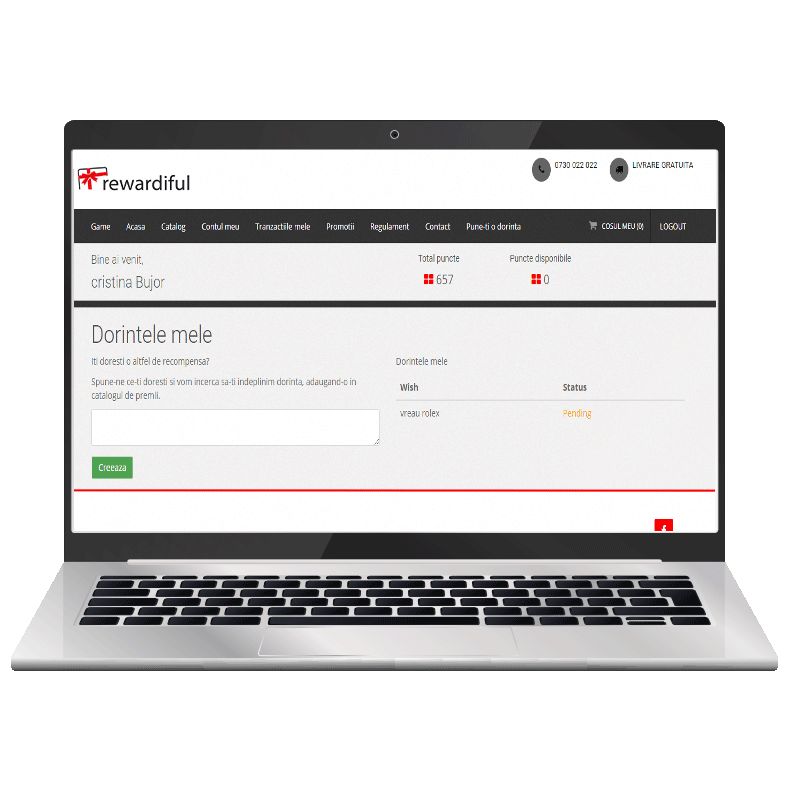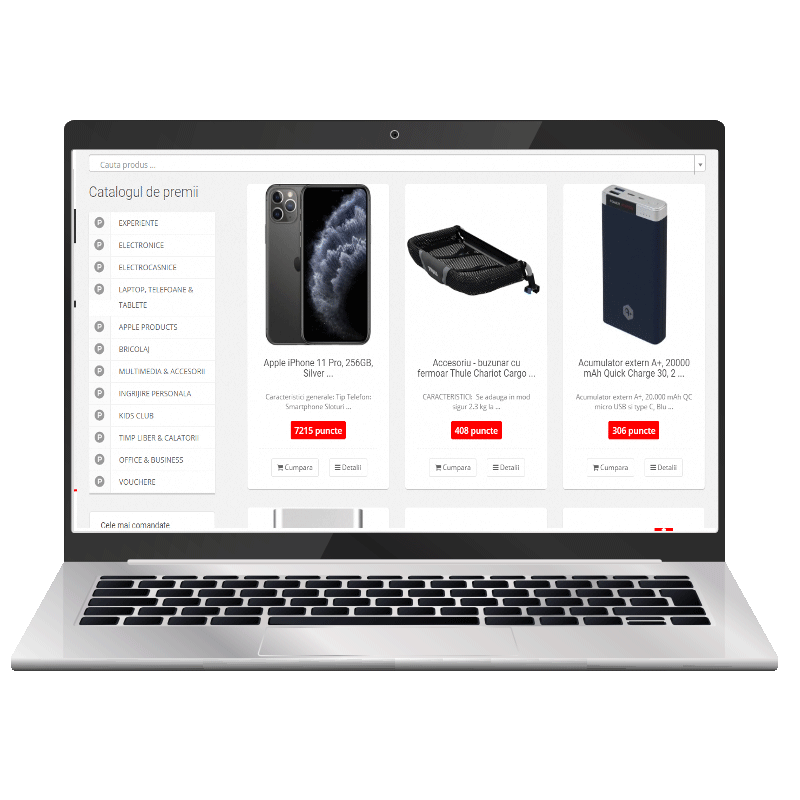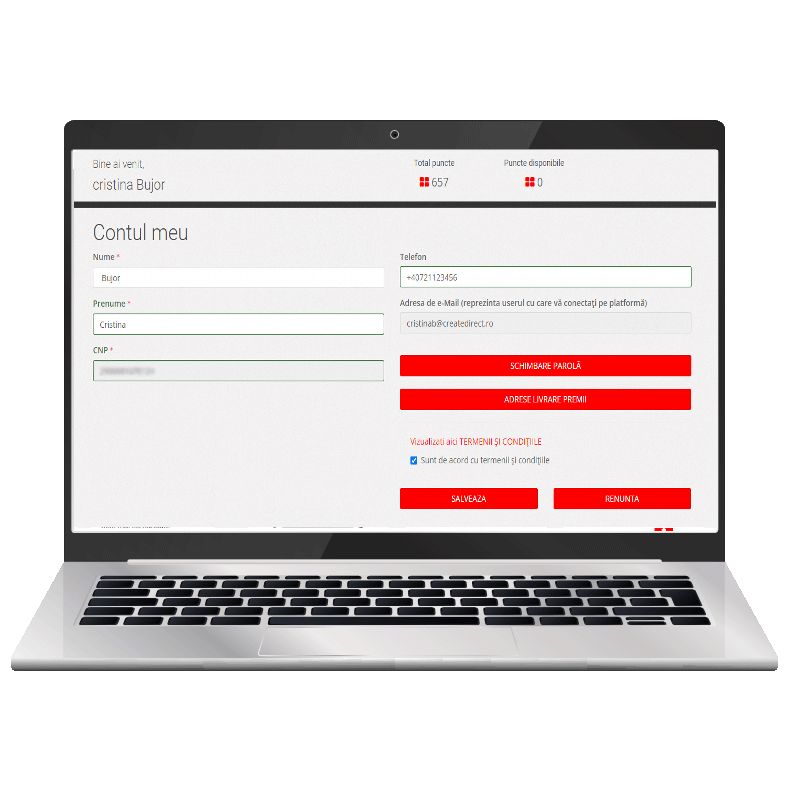 Start and Stop Technology
A multicountry platform customisable in 24 hours
You can end or edit a campaign at the touch of a button. So simple! You can change the layout, and the campaign runs again in less than 24 hours, using the same database and history.
Rewardiful already benefits from multiple implementations in Romania, Bulgaria, Hungary, Poland, Serbia, Croatia and Portugal, but can be configured for any country. The platform has already exceeded 1,200,000 Euros spent on awards and continues to be developed and updated according to our customers' needs.
Find out more SUBSCRIPTIONS
Simple and transparent, choose the right plan Some of Our Happy Customers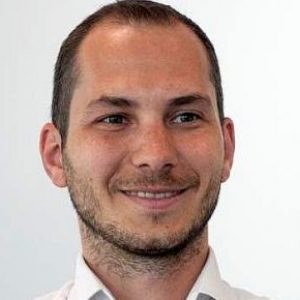 Mihai Paraschiv
Xerox Romania
"I'm excited about the team's involvement, they've been looking for new performance maximization standards throughout the campaign, which gives you the confidence, as a customer, that your campaign budget is in good hands."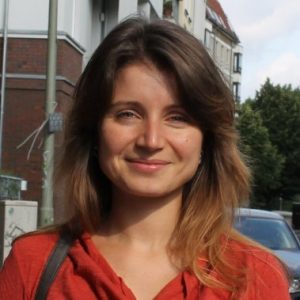 Ioana Teca
Bosch Automotive
"We chose to work with Create Direct due to their rich experience in loyalty programs and the wide portfolio of services offered in direct marketing. Through the services offered - strategy, implementation, analysis - we achieved very good results in the Extra loyalty program."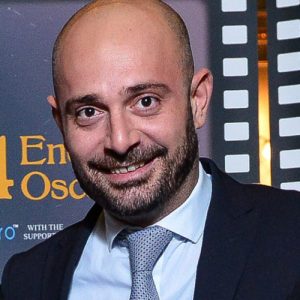 Alexandru Oprea
REHAU Polymer
"We developed and implemented together with Create Direct the REHAU REWARDS loyalty program. We appreciate the dedication, the new and relevant ideas received from the team for the smooth running of the installer loyalty project. In our collaboration, over time they confirmed that they are a good partner for us, efficient, innovative and full of courage. "
Are you ready to increase your sales at the touch of a button?
Leave us an e-mail address and we will contact you for a demo!